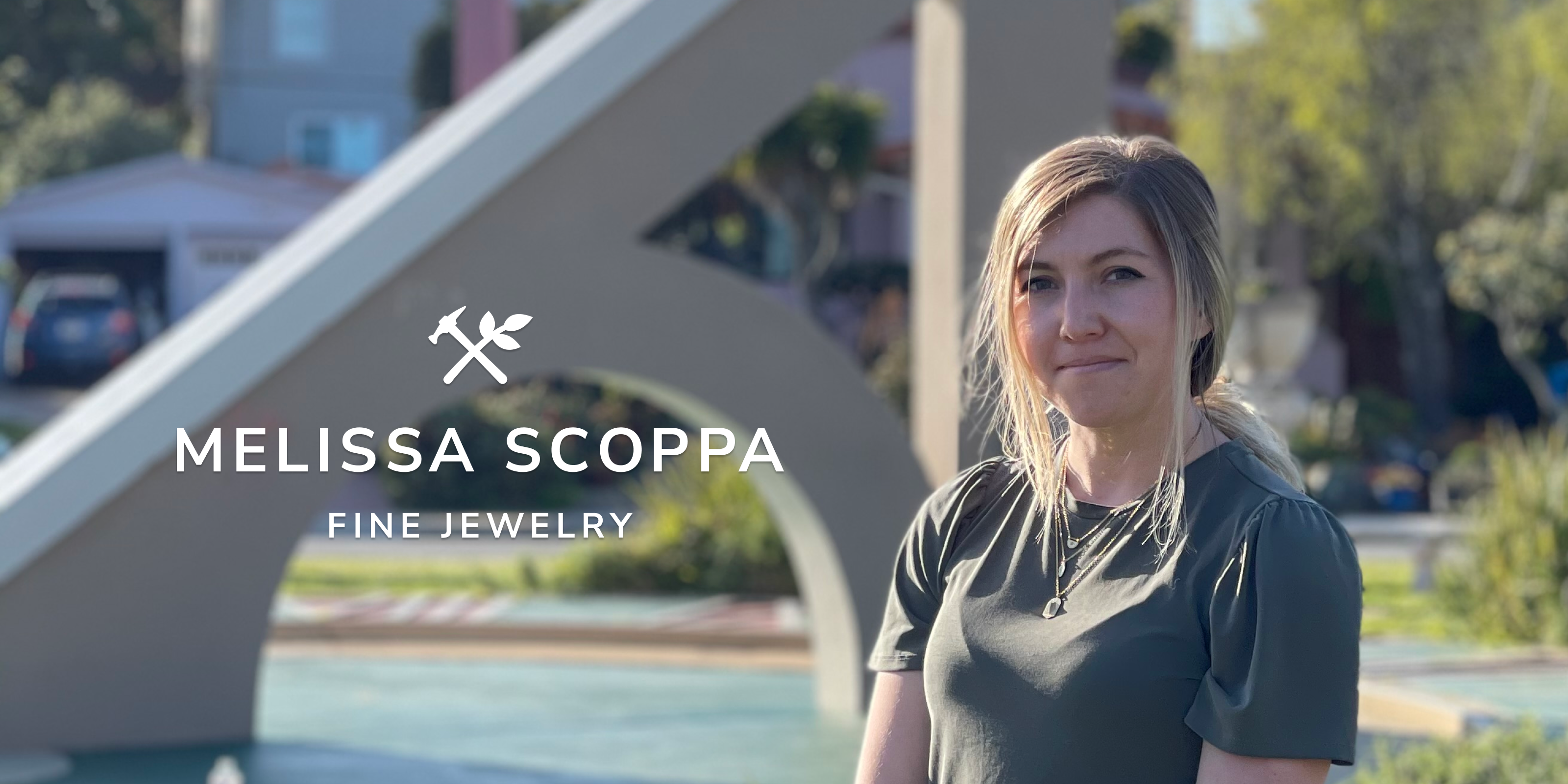 Melissa Scoppa is a jewelry designer and metalsmith, having studied jewelry design and received a Bachelor of Fine Arts at Kutztown University. Her career took off in the New York City Jewelry District, where she got her start working with luxury brands. With over a decade of experience, Melissa has settled in the San Francisco Bay Area. Her passion for jewelry-making started during her teenage years, sparked by a silversmithing class. Since then, she has been driven by the excitement and creativity of the craft.
Meaningful Jewelry Designs
Melissa believes that jewelry is an expression of one's identity and a way to hold personal messages and memories close. Her collections emphasize recurring themes of time, memory, and symbolism. She draws inspiration from the enduring concept of talismans, creating pieces that provide protection and empowerment.
The Intersection of Jewelry and Time
Melissa's fascination with watchmaking led her to explore the craftsmanship, precision work, and engineering behind watch movements. This connection to time inspired her to design jewelry pieces featuring elements such as sundials, hourglasses, and moon phases.
Meticulous Handcrafted Process
Each piece of jewelry created by Melissa is meticulously handcrafted in small batches. She combines various metalsmithing techniques, including hand fabrication, hand engraving, wax carving, and lost wax casting. Melissa takes pride in preserving traditional methods like hand engraving and wax carving, which bring a unique touch to her creations. 
Responsible Material Sourcing
Melissa prioritizes responsible material sourcing and educates herself on the origins of supplies. She is a Fairmined Licensed Brand, ensuring that the gold used in her jewelry comes from traceable sources that respect both people and the environment. Additionally, she uses recycled silver, avoiding the need for new mining.
Inclusive and Supportive Community
Melissa aims to create a welcoming experience for all customers and acknowledges the historical biases within the jewelry industry. She actively supports emerging BIPOC jewelry designers and makers through contributions to relevant organizations. Melissa is also involved in the Women's Jewelry Association, providing education, resources, and mentorship to jewelry professionals.
Handmade
As a small business in a world of big box stores, Melissa values creating high-quality, handmade, and original jewelry that supports artisans earning a living wage. Her commitment to craftsmanship and sustainability sets her work apart.