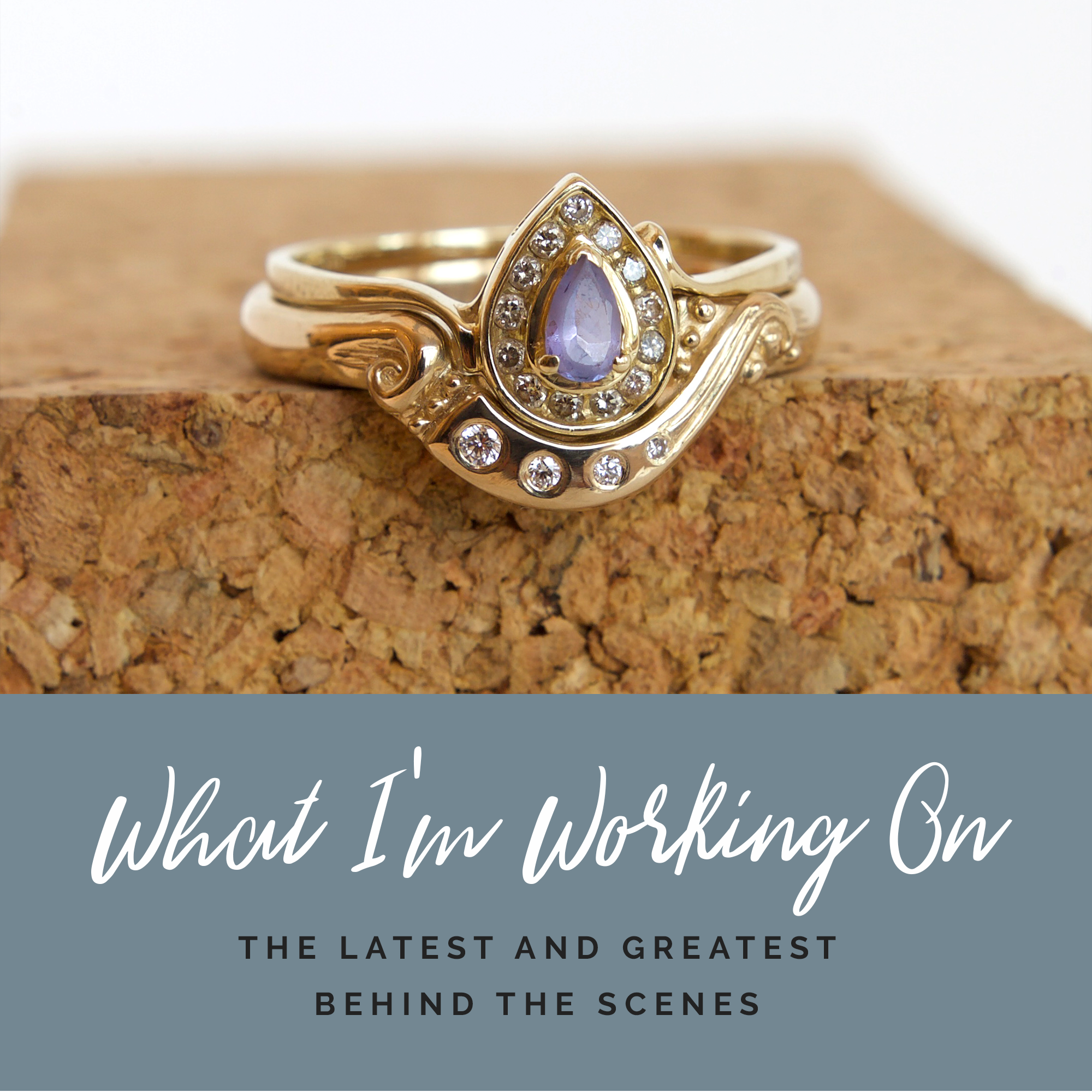 Carol's Wedding Band
Carol came to me in search of a wedding band to go along with her vintage engagement ring. Her ring was uniquely shaped and a traditional band would not lay comfortably against it. We knew that she wanted something that would compliment her existing ring and would be something that no one else has.
After some initial sketches she connected with an asymmetrical design integrating swirls and diamonds. I then began the wax carving process as documented in the pictures below. The first step was to carve the wax ring tube to fit the profile of the engagement ring. Together like two puzzle pieces, they matched up and now the rest of the ring could be carved using files, sandpaper and other precision tools. 
Once complete in wax, the ring was prepped for gold casting. The stone settings were drilled out one at a time and the diamonds were "flush set" into the surface of the ring.  After a final fitting and polish, the ring was complete.
If you are interested in getting something custom made, please shoot me a message and we can get started!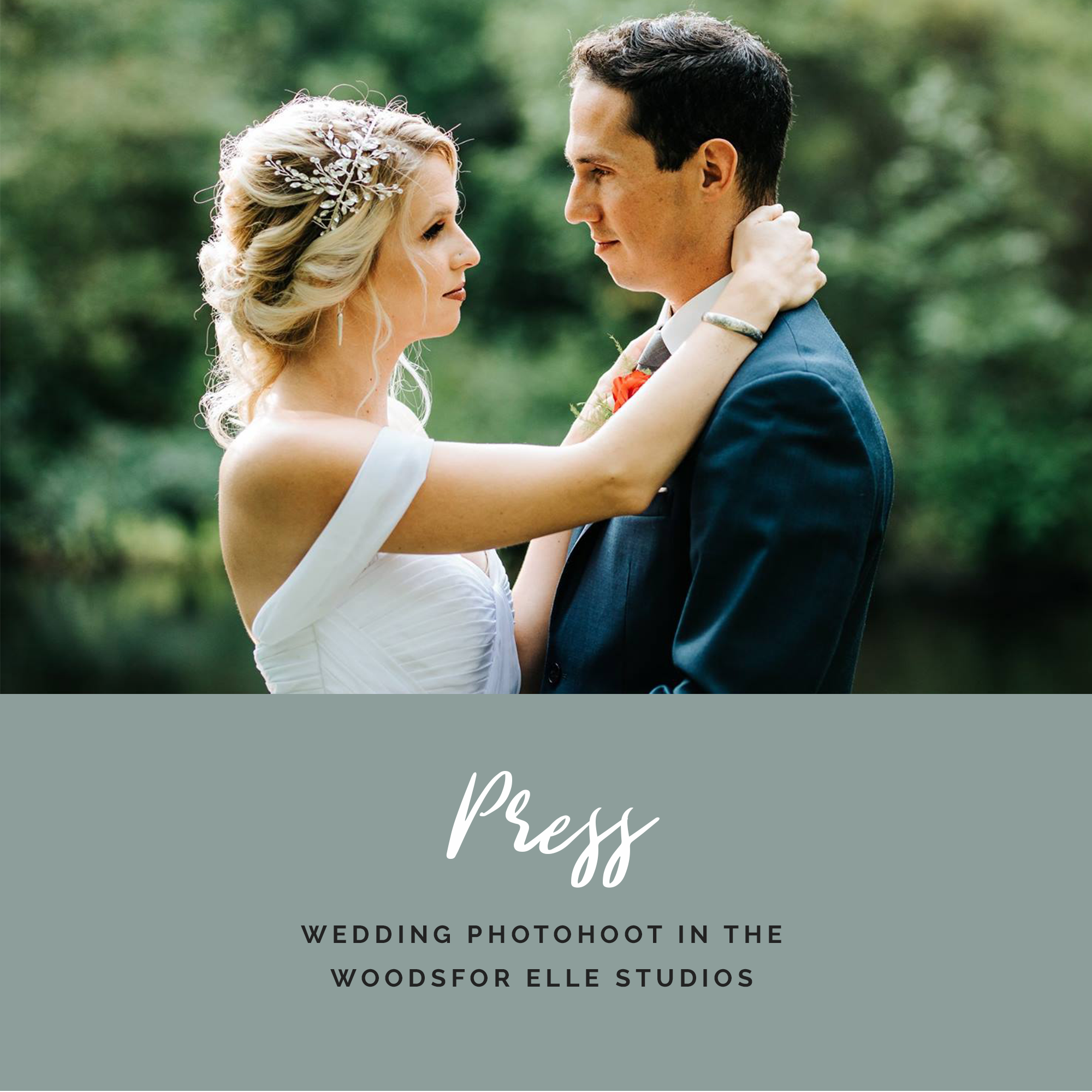 Press
Thank you Elle Studios for this opportunity! Totally blown away by the amazing moments that Emily captured 😍 .
Read more