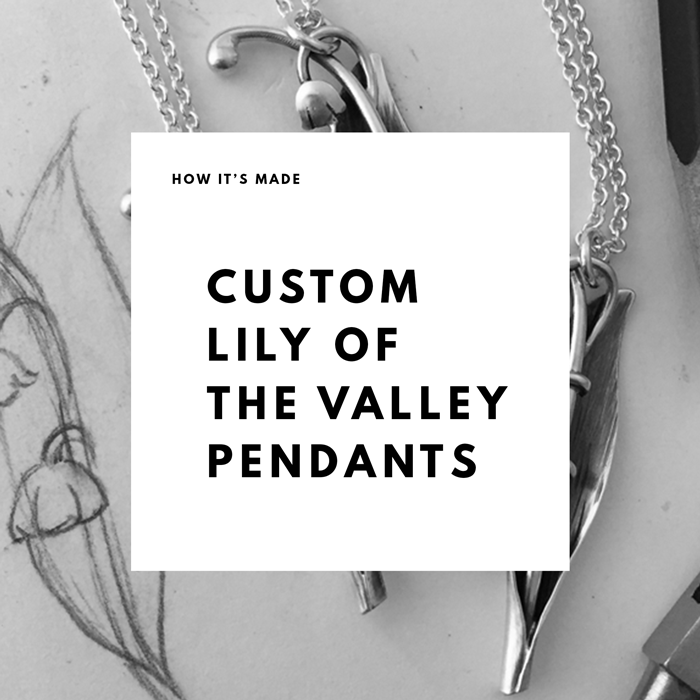 Lily of the Valley Pendants
I was approached about making a matching lily of the valley pendant for a mother and her daughter, Lily. What started as a pair became three as we ended up adding a third pendant to the mix for Lily's grandmother and now they all have a tiny wearable treasure that ties them together.
I was excited by this opportunity and had wanted to design a L.O.T.V. pendant at some point and add it to my line because I too love the flower. The smell is just incredible and they are so unique in how the delicate bell shaped flowers curl off of the main stalk. Growing up they would show up in our yard and it was such a cool surprise. Shame they only stayed for a short time every spring and then they were gone again so quickly.
Each of these pendants was made from Sterling Silver in the form of sheet metal and wire stock  that was sawed out, shaped and soldered together one connection at a time. Silver sheet was textured with a cross peen riveting hammer to create the leaves and then formed by additional hammering into a wooden form made just for this job.
Thick silver wire was filed by hand gradually from its thickest point to thin on one end creating the tapered, organic flow of the stems and each flower bell was cut out and domed to make it convex and then soldered into place. The final step was to oxidize the silver which is a chemical change taking place on the surface of the metal which darkens it to almost black. I then polished the high points of the lilies which gave it contrast and added a beautiful, natural depth.
I swiftly shipped them off thinking I wish I had made one for myself!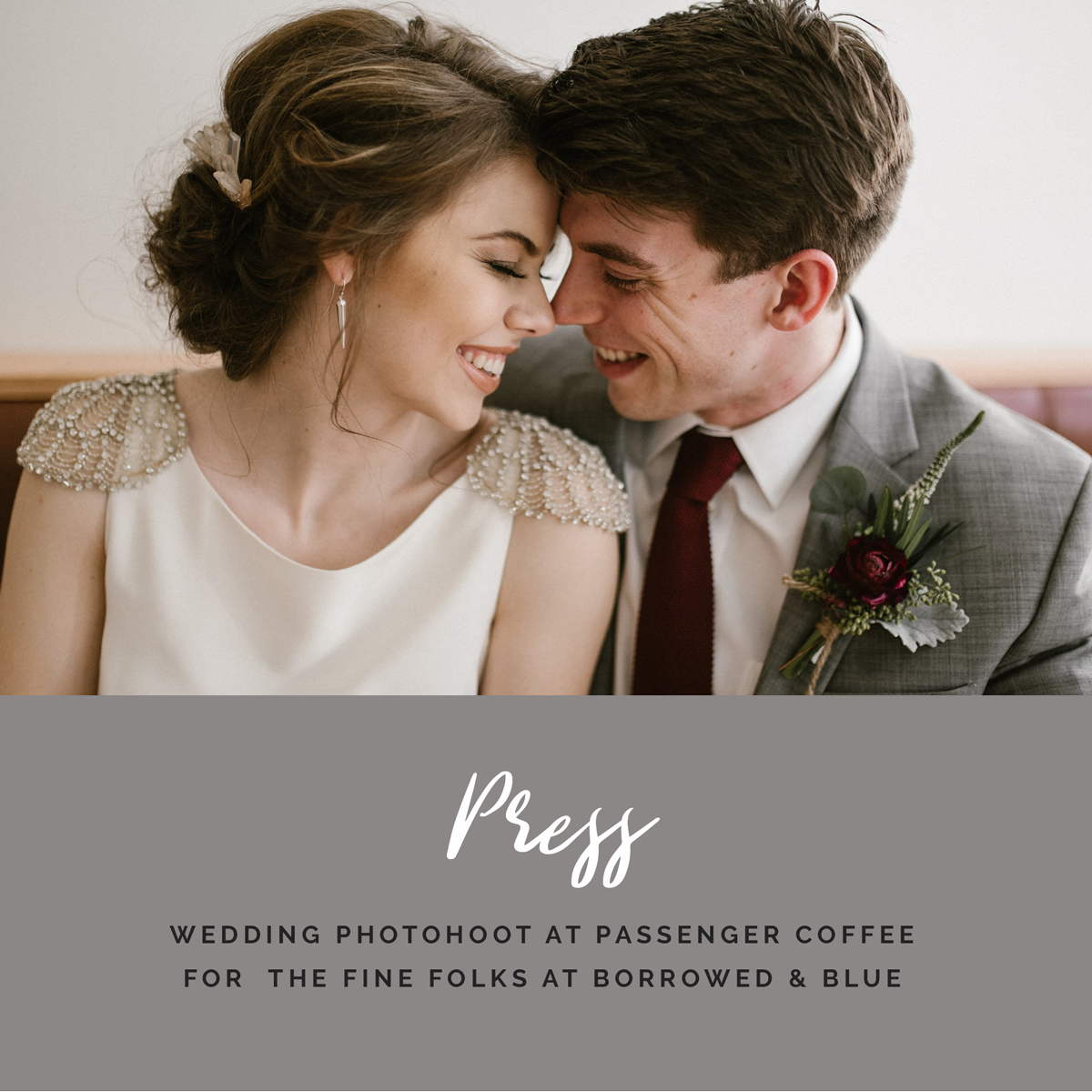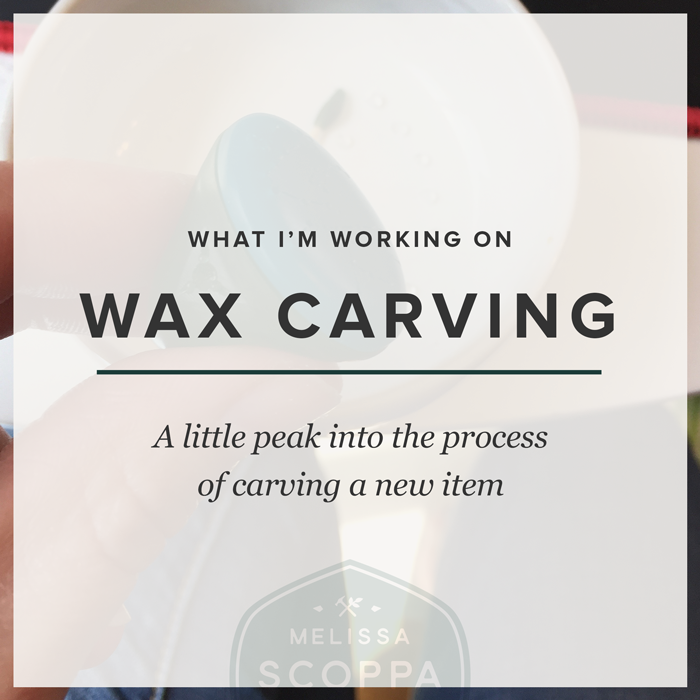 What I'm Working On: Wax Carving
I always find myself working on multiple new designs at once. Having several ideas going at once helps me keep things fresh but I find it can really drag out the gratification of completing someth...
Read more