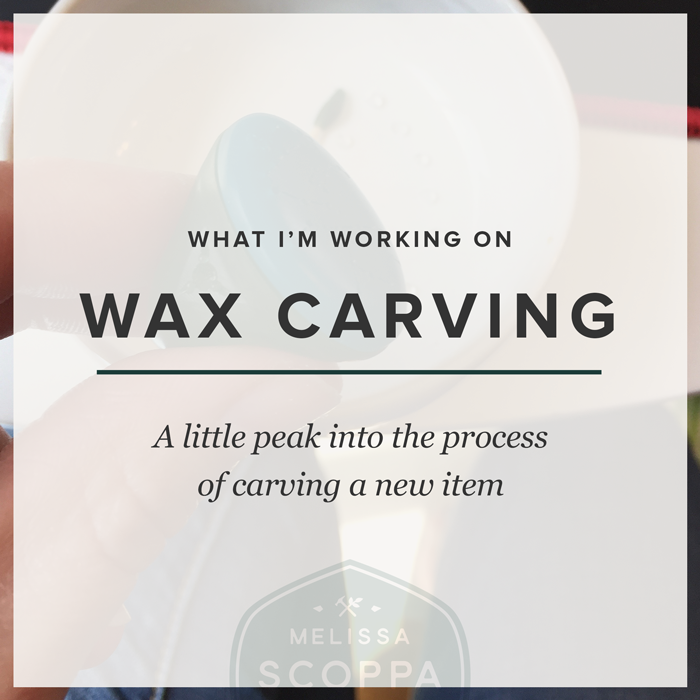 What I'm Working On: Wax Carving
I always find myself working on multiple new designs at once. Having several ideas going at once helps me keep things fresh but I find it can really drag out the gratification of completing something. Lately I find myself doing quite a bit of wax carving and wanted to share the process with you.
There are many methods and techniques for jewelry making depending on what form you are trying to achieve. Wax carving is one of my favorite methods and I tend to get a lot of questions when I share images of the process on Instagram. 
The above ring is a good example of how using wax allows me to form the complex custom shape of the ring as well as the design that goes into it. Crafting this out of metal would require a forge and a big fire and an apprentice. Okay well that's not true, but it would be very very difficult!
A little history: wax carving is an old world technique that involves using precision tools, files and sandpaper to sculpt your jewelry out of very hard wax carving blocks. Many jewelers - myself included - like working in wax because it allows for more freedom than being restricted to making things from precious metal sheet or wire stock.
With that said, it is still incredibly tedious and delicate so if you mess up while carving you typically have to melt new wax over the area and give it another try - eeek! This may seem harsh, but the alternative method of hand engraving directly into the metal is much more difficult and less forgiving. If you mess up an engraving, you start over or learn to love the mistake. An engraving master named Steve Lindsay makes it look easy here but I assure you, it's not. I like to hand engrave but I am still developing that skill ;) 
An interesting note about wax carving is the best tools to use have traditionally been old dentist tools. Tools used in dentistry are small, precise and usually very distinct in shape and size. Every jeweler has their favorite dental tool that speaks to them and some of the best tools I own have been recruited from yard sales or relics of some basement long forgotten. 
After the wax carving has been finished and polished, it can then be cast directly into metal. I opt to make a two part silicone mold of my creations so I can produce multiple waxes and therefore make multiple castings. Castings are made via the lost wax casting method. It's a bit much to get into for this post but maybe we will dive further into that in another blog post.
This method is doubly beneficial because sometimes I get multiple wax castings sent to me for custom orders. Modifying the wax is much easier and more time effective than carving from metal and not having to start from scratch for every new custom order saves both me and you time and money. I find this workflow gains a lot of value when making sets of items for a bridal party or multiple custom copies for a family. 
Got an idea you'd like me to get carving? Shoot me a message with some details and let's get started!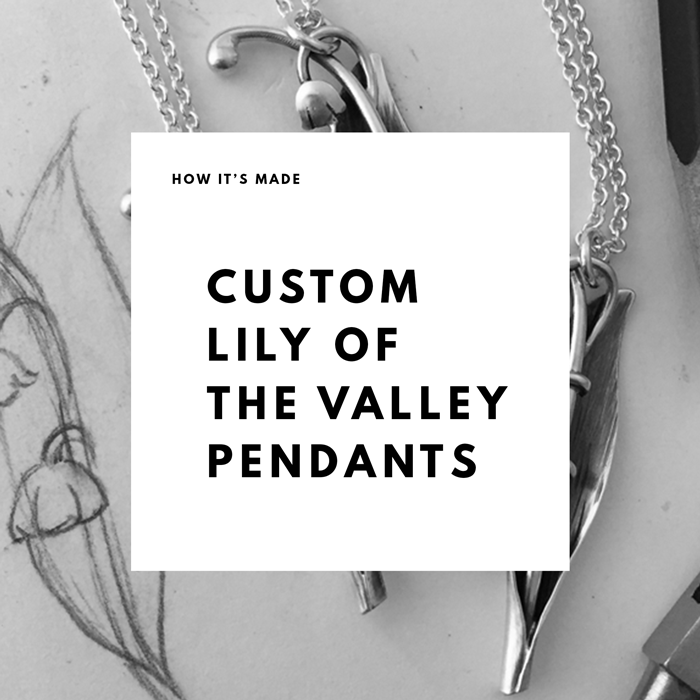 Custom Jewelry
I was approached about making a matching lily of the valley pendant for a mother and her daughter, Lily. What started as a pair became three as we ended up adding a third pendant to the mix for Li...
Read more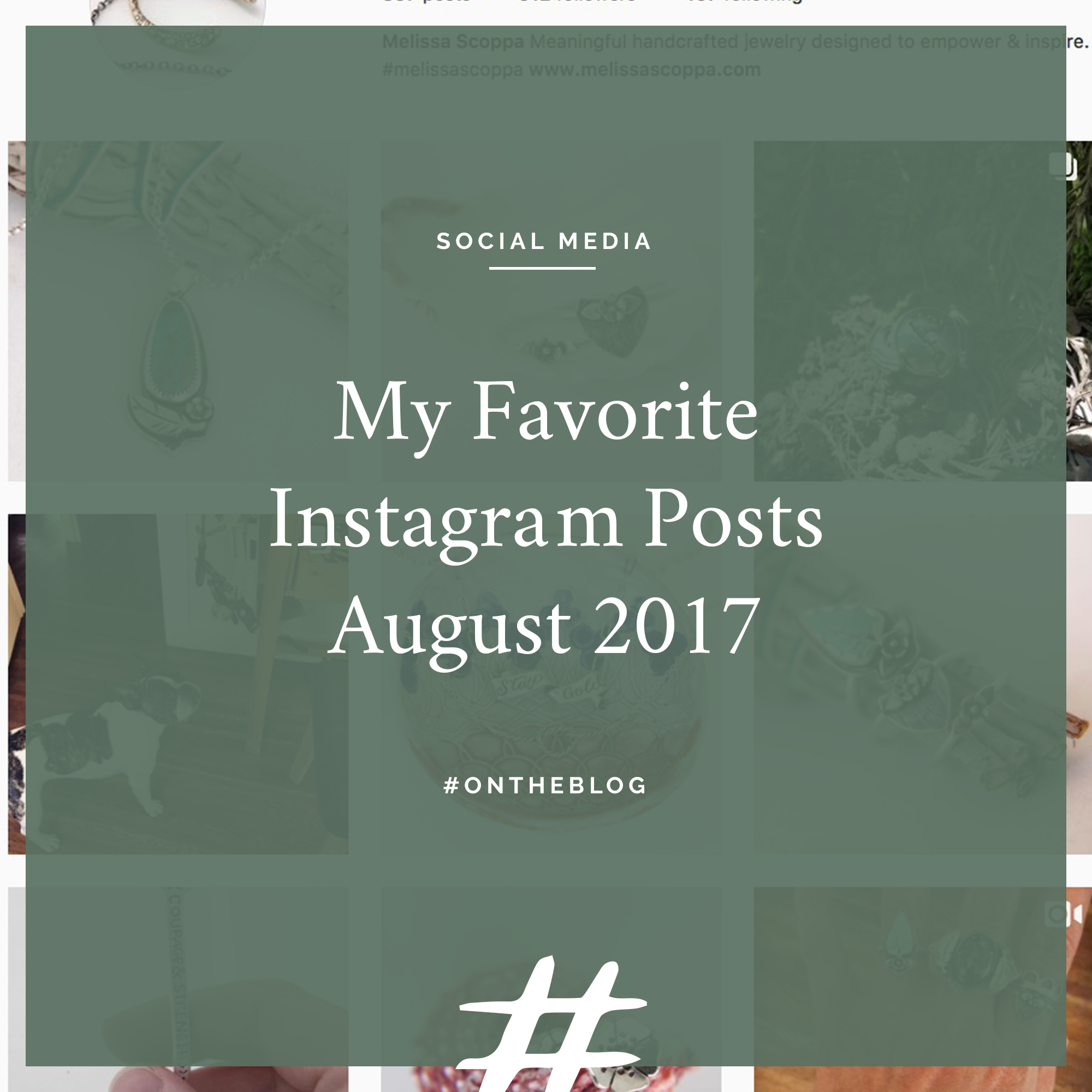 Social Media
How cool is this place? Yes that is sand on the floor and again, yes you can dine INSIDE the nursery. Such a simple concept that makes for a calming and unique experience. Not a bad place to spend ...
Read more